Statistic data
State of Demand and Supply
State of Demand and Supply in Japan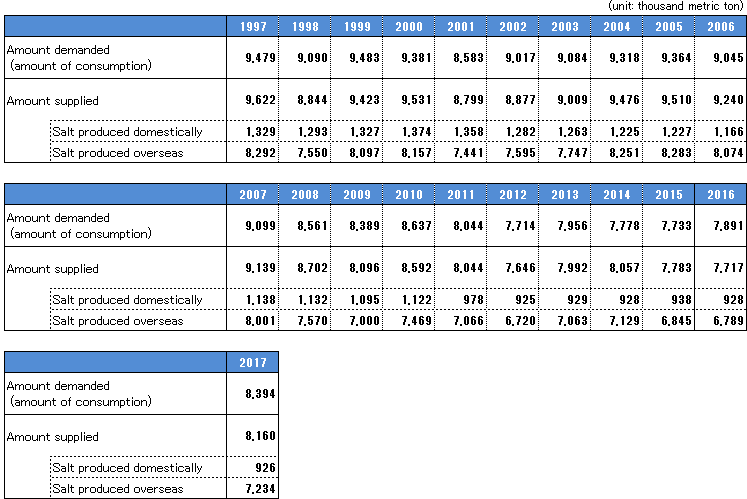 Source: "Record of Demand and Supply of Salt" from Ministry of Finance
Details of "Amount demanded" are as follows;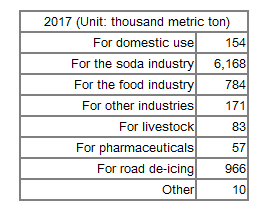 Salt produced overseas" in "Amount supplied" includes salt produced domestically from imported salt produced overseas.
Amounts of less than one unit are rounded and so the figure indicated as the total may not be the same as the total of the amounts added together.
The amounts are for one year from April 1 to March 31 of the following year.
Changes in quantity of salt intake
Changes in quantity of salt intake in Japan (g/day)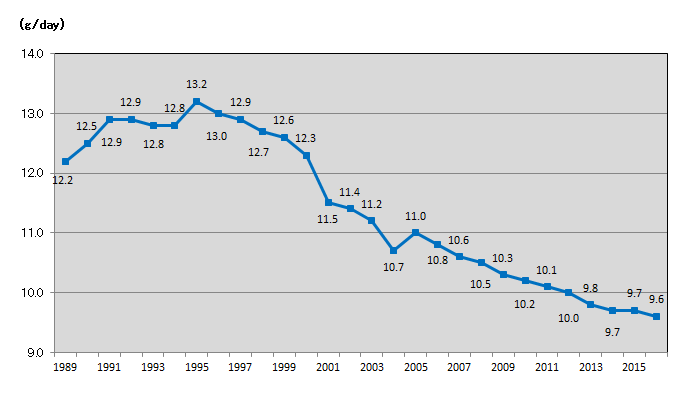 Source: "Record of Demand and Supply of Salt" from Ministry of Finance
The quantities shown in the above table are obtaines by multiplying the quantity of sodium included in foodstuffs taken in by a factor of 2.54 and not by actually measuring the quantities of salt.
Ministry of Health, Labor and Welfare shows the tentative dietary goal for preventing life-style related diseases (DG) of salt as less than 8g per day for male (aged 12 or over) and less than 7g per day for female (aged 10 or over).